This year's theme is #EmbraceEquity – creating a world that is free from bias, stereotypes and discrimination.
TO CELEBRATE INTERNATIONAL WOMEN'S DAY, WE ASKED WOMEN FROM ALL BACKGROUNDS, ETHNICITY AND AGES TO TELL US WHAT THE DAY MEANS TO THEM AND HOW THEY AND THEIR COMPANIES ARE EMBRACING EQUITY: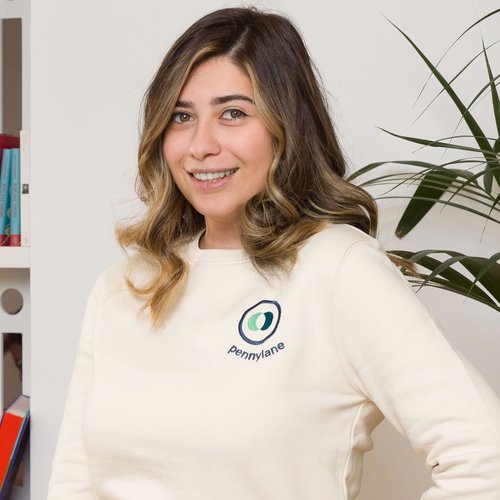 "Being a female lead product designer in the tech industry can be challenging to prove oneself in an industry where women are underrepresented. However, when you succeed, it is gratifying as it not only brings personal satisfaction but also helps to break barriers for other women in the industry. It's a journey that requires hard work, perseverance, and determination, but the rewards are worth it."
Reem Alsammarraie, Lead Product Designer, Pennylane
"When humans create things we are biassed towards designing for ourselves."
"Diversity in teams means different perspectives are heard when developing innovative technology."
Tamara Norman, Software Engineer, Deepmind
"Diversity drives innovation, and being a woman in tech has allowed me to collaborate with my peers, design new solutions and deliver innovative results. To increase the number of women working in tech, we need to give future generations the mentoring they need to succeed. TogetHER we can make a change."
Nazia Farooque, Consultant, Capco
"When you think of tech giants, your mind goes to Elon Musk, Steve Jobs, and the like, if you asked me to think of a woman in tech, I'd go to Ada Lovelace or Katherine Johnson. Where are the female role models for the next generation to look up to? I'm proud to work at Lineup where our staff is 50% female, as is the Leadership team. Creating leadership roles for women in Tech will forge the way for those coming up in their careers."
Stephanie King, Head of People and Culture, Lineup
---
"It's time to up the ante. There's lots more we need to do for women, as there's lots more women can do in the world of business. The wider cohort is responsible for creating the right environment – sending the right message. Women will continue to bring their best selves to the challenge, but employers must build an environment where they can thrive – no room for excuses."
Harmeen Mehta, Chief Digital & Innovation Officer, BT
"To be a woman in tech in 2023 is to accept a 'yes/and' situation – YES, we have made a lot of progress, AND we have a ton of progress still to make – especially at the earliest rungs of the corporate ladder that, per McKinsey's 2022 Women in the Workplace report, are still the ones most likely to break for women. It is crucial that every woman that makes it up the ladder champions others who are climbing up behind us."
Cory Munchbach, CEO, BlueConic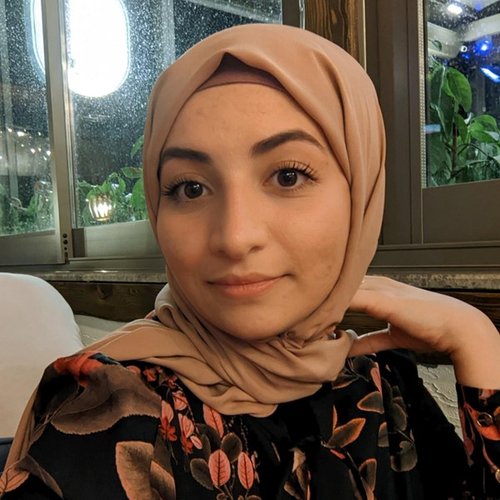 "Often as women, we become reluctant to say what is on our mind and show our real selves. We become so preoccupied with trying to fit in and blend in, that we slowly lose who we really are. Although it is hard to show the real you, I encourage you to be brave and be unapologetically you! There's nothing better than the real you."
Nadine Alosert, Associate, Capco
"Embracing diversity isn't just altruistic, it's good business sense. Innovation, curiosity, brainstorming, and analysis are powerful tools, but add in diversity and these same tools increase exponentially. Similar backgrounds and experiences often only generate a similar mindset and target a similar client/customer. It's a missed opportunity when organizations fail to embrace diversity – for their clients and their bottom line."
Angela Smith-Sly, Senior Business Operations, Global Professional Services & BEAU (Black Employees & Allies United) Leader, ServiceMax
---
"Diversity, regardless of the industry, is a necessity. It strengthens an organisation's leadership and resilience and its ability to react to change and deliver against its vision and goals. We at Tecnotree value and cherish equity, diversity and inclusion across our global teams and firmly believe that it has had a major role to play in our growth, recognition and brand value. For us, physical attributes of gender are no longer relevant. What truly matters is your intelligence and ability to innovate and create new unique experiences that touch and empower the lives of others."
Padma Ravichander, CEO, Tecnotree
"At CMC Invest, we host women's networking events to build connections and support. These have been incredibly beneficial, helping me to build self-confidence and learn from my peers. As someone from a different background and experience, the inclusive environment at CMC is one where my talents are celebrated, and I feel supported to achieve my full potential. The company values and appreciates diversity, and encourages open communication and active listening to different perspectives in decision-making."
Janaki Chitta, Technical Product Manager, CMC Invest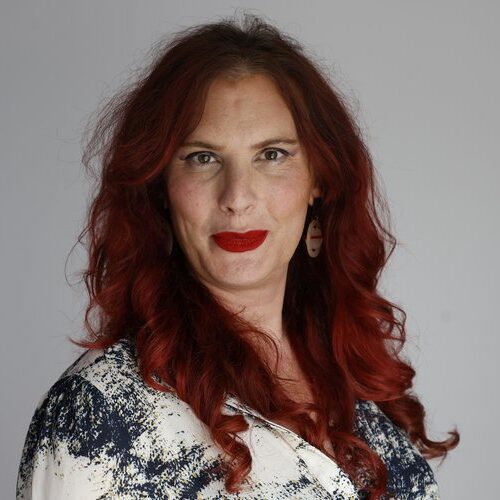 "The best way to drive change is to measure it. Shining a light on DE&I challenges is half the battle as they are typically invisible to anyone not directly affected. And making a change can transform recruitment, retention (staff & clients), and quality of work. As a trans person and business owner, I see first-hand how these seemingly small things can change people's lives and business' fortunes. Benchmarking the celebration of minority voices, allyship, team diversity, as well as pay equity, pays dividends."
Jamie Jefferson, Co-Founder and Creative Director, Equator
"As both a woman and a newcomer to the tech world, I have found myself in the situation of being the only female present in IT calls. I can't help but wonder: "How did I get here? Am I even supposed to be here?" In those moments, I take a 'break breath' and remind myself that: "Yes, you actually do belong here. You are not here by error, you are here by design". I share this as a reminder to all women working towards establishing careers in the tech space that there is a seat for each of us at the table, and we need to encourage one another in this journey."
Sindile Dlamini, Associate, Capco
---
"Increasing the number of Women in Tech benefits companies at every level. More diverse teams create better ideas and lead to groundbreaking innovation. Being a woman working in technology and surrounded by colleagues who value and respect my contributions feels empowering, and has allowed me to build the confidence and knowledge needed to excel in my career."
Meera Solanki, Senior Consultant, Capco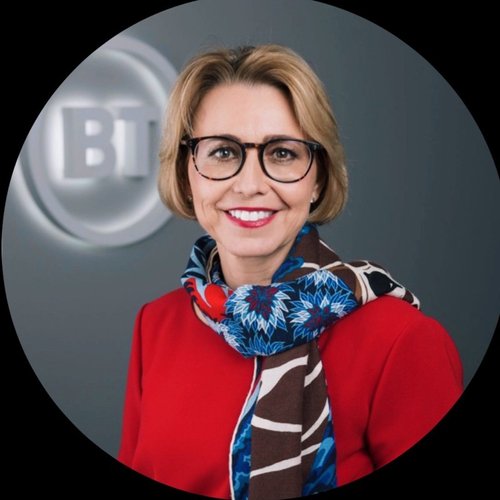 "IWD 2023 is a reminder that women in tech have the power to shape the future. By amplifying our collective voices we give everyone a platform to speak up unimpeded by discrimination or prejudice and help others find their voice with respect and purpose.
"This will break down barriers, challenge stereotypes and lead to a more inclusive and equitable industry where everyone has the opportunity to succeed. Together, we can create lasting change for future generations."
Alexandra Foster, Director, Division X, BT Group
"At the beginning of my career, I was often the only woman in the room in male dominated industries. When I decided to pursue a career in fintech in London I was discouraged to do so as London was a highly competitive tech-hub for a female from Argentina. But I did it anyway, joined Revolut and progressed in my career there for 2 years. Now as I move forward with Solvo, I encourage more women to challenge stereotypes and trust their capabilities to not only compete but lead within the tech industry."
Ayelen Denovitzer, Founder & CEO, Solvo
"The tech sector has seen a massive cull recently, with layoffs offset by strategic hiring for growth in a crisis. This is the perfect moment to highlight women's unique ability to multitask and problem-solve, from entry to boardroom. As DivideBuy scales, I am committed to empowering women in tech through both internal practices and external initiatives. It's time to move past lip service and offer tangible solutions that will benefit both women and the tech sector."
Teresa Bryne, Chief Commercial Officer, DivideBuy
---
"We need male leaders to do more than claim allyship. They should proactively become a part of the solution. They need to understand the root of the problem, how they may unconsciously contribute to it and actively create space and bring more women into the 'room where it happens.'
" If they're in the room and recognize that it should look different, but are not actively making changes, then they're still part of the problem."
Jennifer Lee, Chief Operating Officer, Intradiem
"I love working in fintech. As an industry that rewards innovation, everyday it challenges me to think in new ways. However this isn't something that comes naturally to me. To stimulate my creativity and thrive in fintech, I consistently work to surround myself with colleagues from diverse backgrounds, and consciously seek out those I know will challenge my biases and help me develop new frontiers and fresh perspectives.
Mary Pennington, Director, Banking & Payments Product, BCB Group
"Many of us work in technology because we want to build a better future. This can only be achieved if the people building that future represent all of the society they want to serve. Data shows there's still some way to go, with women holding just 25% of professional computing occupations in the US & 22% of game development roles.
"Let's celebrate women in tech & commit to building a more diverse & inclusive future."
Ramona Ciocea, Head of Business Development, Protokol
"The discourse around the gender gap in tech over the last few years has definitely had an impact – both in understanding & visibility. But we still need to be doing more as a community & sector – our recent research into the gender diversity of CIOs at FTSE 100 companies revealed that in 2022 there were only ten more female CIOs than in 2018. So it's particularly vital that we work to support women into more leadership roles."
Zoe Morris, President, Frank Recruitment Group
---
"At SS&C Blue Prism, we encourage women in the industry to join together and learn from each other through our Women in RPA programme, which is an initiative that reaches beyond our walls."
"We believe that by embracing diversity within the technology sector, the world will be a better, more inclusive place for all."
Linda Dotts, Chief Partner Strategy Officer, SS&C Blue Prism
"Equality is not a women's issue, it's a business issue and one that I am passionate about."
"Let's challenge stereotypes, discrimination and bias, embrace inclusion, diversity and equity, and create a workplace where everyone can thrive. Only then can we truly tap into the full potential of our workforce and create a more successful and equitable future for all."
Alex Tempest, Managing Director, BT Wholesale
"As one of the 0.1% of agencies that are female-founded, we believe fiercely in the power of positive representation, and in using our sphere of influence to make good on that at every opportunity. Our work is consciously inclusive, and we created the "Women in Tech" content series – because, you can't be what you can't see. We are proud to have female leaders in every office and department, and we promote their voices and talents regularly."
Julie Cohen, CEO, Across the Pond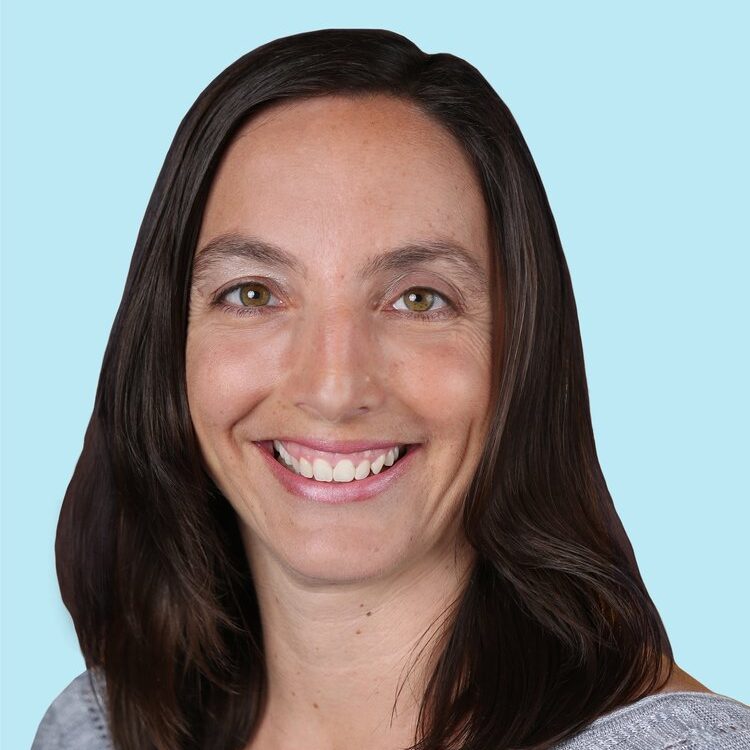 "One important concept is meritocracy. More specifically, the belief that individuals can accomplish anything we set our minds to."
"I believe there is a clear link between emphasising that you can choose your own path, work hard, and grow. You can do and achieve anything. This is a very powerful and important mindset for women and our society."
Jen Lucas, Chief People Officer, Tricentis
---
"On this International Women's Day, I will be reflecting on my career journey, celebrating my successes and the amazing inspiring women around me at BCB Group, and others I have met through my journey. As a woman, my advice is lean-in, ask the question you are thinking of, be bold, be ambitious, be more demanding, don't stop learning, be curious and seek out at least one good mentor and a sponsor. I will end with the quote "Culture is the worst behaviour you tolerate – John Amaechi"
Sheetal Nagraj, Chief of Staff, BCB Group
"Progress has been made, but we still have a long way to go before we reach true equality in the technology sector. Bringing more women into the industry requires continuous, concerted effort to provide encouragement and support to young women considering careers in STEM, clear paths to leadership roles, and organisations across the sector ensuring they are prioritising diversity in their hiring processes. If we are to truly #EmbraceEquity, we cannot afford to rest until women are equally represented across the data and technology sector.
Ashley Walker, Marketing Director, Cynozure
"I think some women working in tech still feel like an outsider in a man's world. At Attensi, we have several female role models that play an important role in inspiring and motivating our employees, which was actually one of the reasons why I decided to join the company. With a strong focus on diversity and inclusion, we have been able to come a long way, and the department that I am leading is just one example of where women are really well represented!"
Mandeep Grewal, Director of Customer Simulations, Attensi
"2023 will see the introduction of two new initiatives at Soldo aimed at valuing and promoting diversity: Power Skills sessions and our Outside, In programme. Our Power Skills sessions will encourage team members to take the lead in sharing their experiences and expertise, while our Outside, In programme will give them the chance to hear from inspirational leaders from other sectors and industries, helping us to appreciate and celebrate different perspectives, thoughts, beliefs and ideas."
Jo Smallwood, Head of Learning and Development, Soldo
---
"Tech companies often have a number of initiatives to attract more women into the sector. The problem is that when women join the organisation, they face daily challenges that their male colleagues don't, and these challenges haven't been properly considered in those initiatives. The focus of tech companies needs to shift to growing awareness in those at management level and training those managers to put true inclusivity into practice. We also need to shine a light on women leaders supporting other women. On top of that, tech companies should consider their expat female employees and how they can take steps to prepare leaders to welcome and onboard female colleagues from abroad, taking into account the various backgrounds and experiences of those women."
Katya Kim, Leadership Consultant and Founder, Whizzmind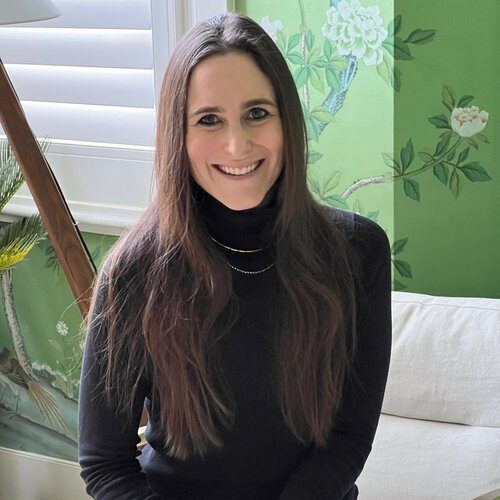 "Nurturing a collaborative and inclusive environment is a big focus of mine, and it's wonderful to be working within a company like Clari, which is committed to developing both female and diverse talent internally."
"We're keen to ensure our workforce reflects our diverse customer base, and truly believe that this fosters innovation and growth in so many ways. Being part of a hiring process which ensures we look at non-traditional backgrounds, perspectives and cultures, looking at a person's values and who they are as a person as a priority, as well as being able to bring my own ideas on how we can champion equality across the business, is incredibly empowering."
Kathleen Hartigan, VP International, Clari
"We are seeing increasing numbers of women moving into the industry and this is a welcome development for us in the construction and engineering sector. Women are historically significantly underrepresented in STEM and particularly in the energy and utilities industry, but more and more women are feeling confident to explore training and careers in this sector. We have seen a shift away from traditional ideas of "jobs for girls" and the attitude within the industry is clearly moving to a more inclusive and diverse approach to training and recruitment – however there is still a way to go. HybridTec as a provider of training and assessment are at the forefront of making the energy and utilities sector a viable employment choice for all."
Sophie Gilmore, Managing Director, HybridTec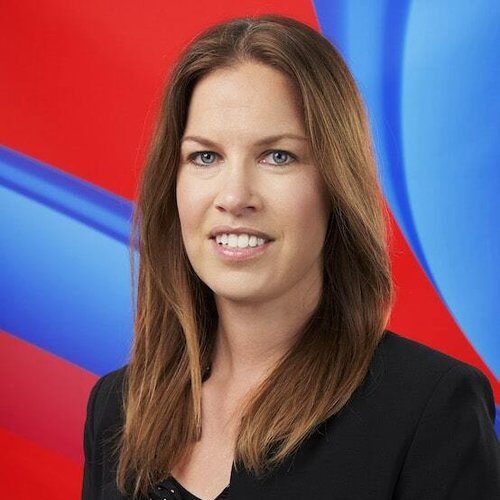 "It is estimated that it will take another 132 years for the global gender gap to close. As a mother of two girls and a woman in leadership, this figure motivates me to effect change. For the brilliant women I work with. For my daughters. And for the future generations of women to come. This International Women's Day should serve as a reminder for businesses to set goals and drive real progress to #EmbraceEquity, from increasing representation for women in leadership and decision-making roles to investing in mentorship and support resources. Let's continue to drive the change that we want to see."
Jo Bertram, Managing Director, Virgin Media O2 Business
---
"I love thinking outside of the box, and one of my thoughts for cyber security is to 'turn around our way of thinking'. 'Out of sight out of mind' is how many perceive cyber security and therefore we are not really addressing it well. For example, working at a drinks company I created an entire drinks menu for the bar based on some of the key security standards. The menu was there and they offered alcoholic and non-alcoholic versions, ( e.g. a Cool Blue drink for Bluetooth and Wireless standards, and The Perfect Password drink for password standards. It's about visibility."
Dr Claudia Natanson, Chair for the Board of Trustees, UK Cyber Security Council
"Diversity in tech is still not where it ought to be. At Attensi, we promote gender diversity through fair recruitment and promotion processes, as well as living our respectful and inclusive culture.
"It is this positive culture that we extend to our partnerships with schools and universities. Within the education sector, we encourage all people to explore and consider opportunities within the tech space.
"It's my hope that companies will see the benefits that diversity brings – and continue to strive for more inclusive workplaces."
Karen Kuhnle Klakegg, Director of Strategic Project, Attensi
"This IWD, I'm championing equity for women in technology. The world and software industry in particular is still unequal in terms of representation of women in the workforce and management. This is unfortunate when you consider that many technologies are therefore being designed by people who represent only half of our total population. At the heart of FinancialForce is a culture of recognising, celebrating and supporting diversity— including championing women to defy the industry's antiquated expectations of them."
Deb Ashton, Founder & Senior VP of Strategic Customer Experience, FinancialForce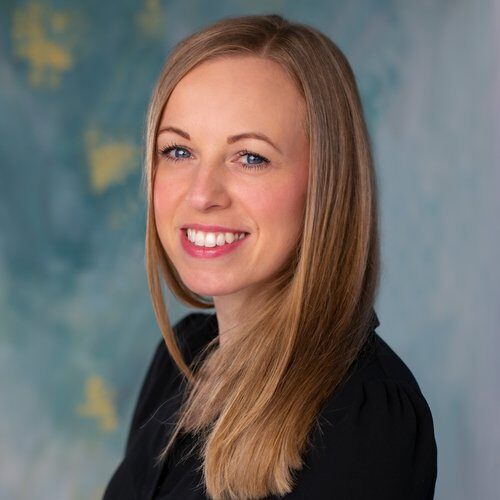 "Action is the only route to change. For me, this falls into three areas: inspire, challenge and support. I aim to inspire by engaging with young people at school level to promote digital as a career, as well as speaking at events and encouraging my team to show them what they are capable of, regardless of their background. I frequently challenge – whether that's behaviours, perceptions, or attitudes. I go out of my way to support others, listening to their point of view and challenging my own. These things aren't easy, but they are essential if we want to truly move towards being equal and diverse."
Fiona Gray, Marketing Director, Equator
---
"International Women's Day signals a time to reflect on the progress made towards gender equity, but to also be frank about the change still needed moving forward. I help companies deliver better inclusivity by helping them build an equitable workplace and embrace a culture of trust and transparency, and all companies should be prioritising this at the top of their agendas."
Ritu Mohanka, Managing Director, EMEA, Syndio
"It's important to pass knowledge onto others so they can learn, grow and be successful. I'm incredibly proud to have helped create an inclusive workforce at Com Laude where recent restructuring across the business gave several women the opportunity to shine in senior positions. To get more women interested in the technology industry needs more women as mentors."
Hayath Hussein, Chief Operating Officer, Com Laude
"Championing women that work in technology is critical, not just on IWD, but everyday. BCB Group is an incredibly supportive environment, yet still as I look at our team and routinely pose the challenge "where are all the women?". The truth is, the challenge is in hiring good women into Fintech because the sector is still male led, but with more women leaders breaking through the ceiling the dial is starting to move. Vive la revolution!"
Natasha Powell, Chief Compliance Officer, BCB Group
"Let's face it, we all have biases. They don't make us good or bad. We are the product of our society. How can we change that? We can do two things: look deeper inside, and act intentionally outside. Understanding and challenging your own biases is a life-long commitment. And acting intentionally against gender and racial stereotypes in everyday life and in the workplace is a way to make this world a better place for everyone."
Ksenia Peguero, Senior Manager, Research Engineering, Synopsys Software Integrity Group
---
"We can create a more balanced and just society by exposing prejudices and seeking out different viewpoints. To do this, we must actively work to question our own beliefs and pay attention to the perspectives of marginalized communities. We increase the potential for development and creativity when we value diversity and foster an inclusive culture. We can envision a world that is more just and equitable for everyone when we promote and respect equity."
Meera Rao, Senior Director, Synopsys Software Integrity Group
"It's everyone's responsibility in an organisation to foster inclusion that drives innovation. This IWD, focus on actions that have meaningful value to advance women. For example, if you're in a place of privilege or power, Google "how to be a sponsor for women in tech" – then do it. Most of us don't need more mentors, we need sponsors. Mentors talk to you; sponsors talk about you to powerful people when you aren't present."
Wendy Rentschler, Head of Global Corporate Social Responsibility & Belonging, BMC
"I've found truth in the statement that empathy can be mistaken for weakness and have at times found it difficult to establish myself amongst male leaders with a dominant leadership style. Having witnessed first-hand women adopting a work persona that emanates a more aggressive approach in order to fit in, I think it's never been more important to create a space where everyone can be their authentic self and contribute to decision-making within an inclusive culture."
Liz Hawke, Product Manager UC&C, M247
"After 10 years in tech, I still perceive a lack of female representation in the space. This is why I am passionate about inspiring the next generation to pursue careers in AI & ML by sharing my experiences. I would encourage young women & individuals from underrepresented backgrounds who are interested in tech to gain insights from as many practitioners as possible, while never losing sight of their personal priorities, talents & interests."
Lana Videnova, Technology Director, Data & AI, TPXimpact
---
"Diversity in tech is key to both the success of a business overall and the success of its teams. The industry continues to move forward at glacial pace, but change is starting to happen, and companies are starting to reap the benefits."
"We're pleased that so many companies now see the value of improving diversity on their tech teams, and we look forward to working with even more committed and passionate partners."
Kayleigh Bateman, Content Director, SheCanCode
"I strongly believe in the need for greater female representation in leadership positions and that it will take a more inclusive approach to the hiring process to get us there. In my experience, interview panels are often dominated by men which can introduce unconscious bias, making it more difficult for female candidates to succeed. As a woman in tech, I am committed to doing my part in creating an equal playing field for all applicants."
Charlotte Arnold, Associate Engineering Manager, TPXimpact
"IWD should remind us how far we have come but also how far we still need to go in achieving more gender balance in the insurance and technology space. While I've noticed positive change, there are still barriers that can hinder a woman's career progression more than a man's. I have been fortunate to work for enlightened, progressive businesses but career fulfilment shouldn't be down to luck."
Kajal Vakas, Senior Vertical Market Manager, Claims, LexisNexis Risk Solutions, Insurance, UK & Ireland
"Overcoming stereotypes is one of the biggest barriers for women professionals in the tech industry. In a male dominated industry for a long time women have not often been considered or given opportunities. The more leading women in the industry can prove this wrong the easier it will be and the quicker the shift will take place. It's refreshing, inspiring and motivating to see women succeed in this sector against the odds."
Nada Ali Redha, Chief Executive Officer, Plim
---
"Despite significant growth in the number of women working in tech roles, there is still a long way to go. It's time that communities and organisations embraced efforts to achieve gender diversity and ensured equal rights and opportunities, particularly in fields such as STEM, where female professionals are historically under-represented. Let's consider it a mutual responsibility to share our experiences and encourage more young women to join STEM education and careers, to reduce the employment and pay gaps, and to create more inclusive and diverse environments in businesses and organisations."
Ayesha Iqbal, Senior IEEE Member and Engineering Trainer at Manufacturing Technology Centre, UK
"Equity in the workplace is so much more than a nice-to-have, it's a must have because through equity I believe we can achieve true equality. Equity needs to be embedded in company culture, in recruitment and in how we enable our people to be their best and authentic self at work. Every day I feel inspired by the team around me, both male and female, who share that same drive and are actively helping to shape our company values. It's fantastic to be around such a diverse group of people so enthusiastic to share their time and expertise to make this a reality. It's that sort of attitude we need to effect a positive change on a wider scale. We all need to buy-in to truly embrace equity."
Joanne Gilhooley, Chief Marketing Officer, Adarma
"Tech has always been a passion so when I first started networking I knew there had to be a better way to make the whole process more effective. I spent hours working out the formula and maths behind a CRM system which automatically drove engagement. Solutions to problems aren't just found by men and if we are to truly embrace diversity we need to offer women the same opportunities to innovate. I still can't believe that only 2% of investment in tech goes to female founders. This needs to change. I am proud to be a woman in tech and inspired every day by the resilient women making a difference in this industry."
Felicity Francis, Founder, Talk Networking
"Everyone has a role to play in overcoming challenges to tech equity. Mentors and the support of other female colleagues have been invaluable throughout my career at Cellnex UK."
"At a company level, Cellnex participates in the UN's Target Gender Equality programme, which runs allyship initiatives to encourage men to play a role in reducing barriers for women."
"This is a hugely important initiative to encourage more women into the industry, and support those of us already here."
Jo Plumley, Technical Delivery Manager, Cellnex UK
---
"Only a generation of girls studying STEM learning will spawn a generation of female technologists. The key is encouragement and support for girls in this field from the first days of primary school. We need to train now for a generations time. This does not exist in a vacuum."
Lisa Johnston, Champion of Customer Success, SS&C Blue Prism
"The tech and tech-adjacent industries have a high burnout rate because of a lack of equity. I created Gallium Ventures because I wanted to create a work environment that put equity at its heart; a safe space for people who love tech. If you can't find a company that you love, one that makes you feel safe, create the company you want. If you build it, they will come."
Heather Delaney, Founder & MD, Gallium Ventures
"One thing that I've learned in my journey as a woman in tech: never be afraid to ask for what you want. It is easy to allow insecurities about age and experience to prevent you from making a big demand or even a small request or an admission that you need help. Remember, no questions are silly!"
Jasmira Fernandes, Senior Consultant, Capco
"I encourage women to just jump into the tech sector. Take a course, get hands on with more tech, or find an internship. We need the perspectives, talents, and voices of women to make the technology being built and deployed more usable by the people who need to use it in their lives. I look forward to the day when all my video calls have women on them."
Amy O'Connor, Chief Data & Information Officer, Precisely
---
"To me, International Women's Day is a global call to action designed to celebrate women's equality. Having occurred for well over a century, it gets the whole world talking about all the amazing women who are driving positive change. Collectively we can all embrace equity, and I will personally be celebrating the women who are forging innovation in technology."
Paige West, Editor, StartUps Magazine
"IWD is a great opportunity to shine a light on the women making a big difference in industries that still struggle with gender balance. It's vital that women are given the support to embrace opportunities they may have considered out of reach. Simple tweaks to job descriptions and requirements can really open doors and I have experienced the power of initiatives such as our Women in Tech mentoring programme."
Aishling Meyler, Senior Director of Software Engineering, LexisNexis Risk Solutions, Insurance, UK and Ireland
"Women have always been instrumental in shaping the future of information technology – not just by breaking barriers and shattering stereotypes, but also by bringing diverse perspectives and innovative solutions to the table, paving the way for a more inclusive and equitable digital world."
Agbaje Risikatu, Consultant, Capco
"I'm fortunate to work within a supportive team where every person's opinions and ideas have value. However, I know this isn't the case for all women – it's very much a male-dominated industry (I'm the only female coder in our team of 7). Yet, there is no reason for this gender bias to exist, especially in tech. Ultimately, products and platforms are built for 'people' and not just one gender, so why shouldn't women be part of that planning, discussion and delivery?"
Caitlin Holden, Web Developer, A Digital
---
"Innovation fails when designers neglect the voice of the consumer by assuming their gender, demographic, or generation is just too different. Savvy companies are discovering that a diverse workforce and inclusive culture contribute unique perspectives that have a positive impact on the bottom line. To see that reflected at the leadership and board levels, every person with a voice in the industry must practice proactive allyship and mentorship. Progress is best achieved, together."
Karen Worstell, Senior Cybersecurity Strategist, VMWare
"Viewpoint diversity is crucial for fostering critical thinking and innovation. When different perspectives and ideas are considered, solutions to problems are more likely to be found and progress can be made. Without viewpoint diversity, groupthink can occur, leading to stagnation and a lack of progress. It allows for underrepresented groups to have a voice and ensures that everyone's unique experiences and perspectives are taken into account. Diversity of perspectives leads to better decision making, progress, and a more equitable society."
Eleanor Watson, AI Ethics Engineer & AI Faculty, Singularity University and member of the IEEE
"Women are often underrepresented in the tech sector, particularly at a senior level. This means there are very few role models for women starting their career. Coupled with a lack of equal opportunities, this causes many to struggle with imposter syndrome. While it's important that women work to overcome their self-doubt, tech companies must also create supportive environments that allow female employees to thrive. Seemingly small changes like using gender inclusive language in job descriptions can really make a world of difference."
Renee Hawkins, COO, Tecknuovo
"While there is still a long way to go in achieving equity for women in technology, there is some positive movement of the dial. International Women's Day serves as a great reminder to look at the amazing successes we've achieved and incredible role models we have around us."
"At SheCanCode, we're looking forward to continuing to shine a spotlight on companies who understand the value of diversity and inclusion; and highlighting what fantastic opportunities tech has to offer women."
Alison Simpson, Content Manager, SheCanCode
---
"It's essential that society as a whole encourages young women to pursue careers in STEM, as together we can help more women see the potential for meaningful work in the field."
"This means providing valuable support and guidance from secondary education – offering early opportunities to learn about the numerous career options available. Alongside this, female role models need to be showcased and celebrated and we must amplify the numerous ways in which STEM makes the world a better place."
Nadia Alramli, VP of Engineering, HubSpot
"As we approach International Women's Day and reflect on this year's theme of "embracing equity" I see just how much diversity and inclusion go hand in hand with many other meaningful efforts. No matter your gender, everyone can play their part to drive a path of positive change. So, make a stand! Challenge those gender stereotypes, call out discrimination, draw attention to bias, and seek out inclusion to help forge fair opportunities and create an inclusive world for us all."
Sabina Molka, Director of Team & Talent Development, DocuWare
"Imagine a gender equal world. That's what International Women's Day means to me. It's a chance to forge women's equality, honour achievements and raise awareness about discrimination. Collectively we can embrace equity, and strive for a world that's diverse and inclusive, and where difference is celebrated. I will be marking IWD by celebrating women's achievements and continuing to fulfil Student Circuit's mission to smash stereotypes and inspire the next generation of engineers."
Kiera Sowery, Associate Editor, Student Circuit
"Women provide businesses with a potent force of insight and innovation, which will become an increasingly necessary component to fulfil the requirements of a varied customer base. Conversations, decisions, and outcomes are richer, more insightful, and most effective with women at the table. We must be prepared to take chances on individuals who, on paper, may not meet all the criteria and then mentor and instil confidence in them so that they can grow and reach their full potential. And even though we cannot eliminate the gender gap overnight, we can keep up the momentum that we've built by working together to make positive change."
Tanya Thorne, Chief Marketing Officer, Giganet
---
"Working in tech as a woman is not only exciting and fun but it's also so rewarding to know you are part of an ever-evolving industry. Our future will be formed by today's journey, so give your all and enjoy the ride."
"Before you know it, you will look back and be amazed by what you have accomplished. Gender has no limits when it comes to determination and following your heart."
Lucy Bristow, Junior Developer, Intercity
"Improving diversity is the key to creating a successful workforce. More and more companies now have diversity at the core of their culture, allowing everybody to be seen and heard. It's important to reflect on where we are now and celebrate the achievements made by everyone in the WIT community. At SheCanCode we are glad to have supported many companies on their DEI journey, and we look forward to working with many more in the future."
Brydie Hall, Partnerships Associate, SheCanCode
"Our Women in Tech group is such an important place where we can support each other's goals and grow in confidence. Having a space where female talent can be nurtured will ultimately help towards closing the gender gap and leads to a more inclusive tech industry. I'm proud to work with so many inspiring and talented women at Intercity!"
Averil Wagoner, Senior Marketing Executive, Intercity
"True equity means that everyone has what they need to thrive, regardless of their gender. At UST, we are constantly striving to embrace equity and work towards a future where every woman has the opportunity to reach her full potential by challenging gender stereotypes, calling out discrimination, drawing attention to bias, and seeking out inclusion. We all need to take action and #EmbraceEquity — on International Women's Day and beyond."
Kavita Kurup, Global Head of Human Resources, UST
---
"Females working in the fibre industry are becoming more common, and it's promising to see more women beginning their careers in this exciting industry. However, we need to prioritise recruiting female talent and ensure that more women are feeling encouraged to pursue this. We're committed to building on our 2022 strategy, continuing to embed it into our culture, and improving in 2023. Ultimately, we can't ease up now."
Priyanka Bamford, Head of Business Sales, LilaConnect
"Being a woman in tech, I'm passionate about embracing diversity and inclusion. We have an incredible power when we can come together and celebrate our unique perspectives – it's these differences that drives innovation and progress. Embracing equity means creating an environment of opportunity for every voice to be heard and valued – let's use this day to amplify our power and further the cause for equality."
Sarah Norford-Jones, Co-Founder, YEO Messaging
"Women might be the minority in tech, for now! Being a woman in the tech industry though, you are never alone. If you are starting out, don't feel imposter syndrome as there are already such inspiring female role models in tech, challenging gender stereotypes. All through my career I've had amazing mentors and now as a mentor myself, I have the privilege of being part of other people's journeys."
Karen Arden, Senior Director of Software Engineering, LexisNexis Risk Solutions, Insurance, UK & Ireland
"Being a female entrepreneur, it is eye-opening to see how little representation there is. Although it's improving (we're proud to include Célibataire in the growing list of female-led companies in the UK), we must continue calling out the gender barriers that still exist. From the ongoing struggle to raise capital to proving our legitimacy in male-dominated sectors. The power of your voice cannot be underestimated – raising these issues is the only way to create solutions."
Amy Ramage, Founder, MD & Creative Director, Célibataire
---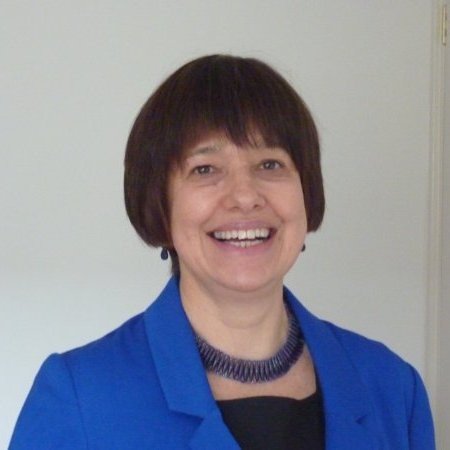 "Making tech more accessible to women relies on mentorship. This starts in primary schools by encouraging girls into the field through classroom participation in technical subjects. Women leading successful tech careers must engage with future female talent and offer them guidance and a support network. But the work doesn't stop there – women should mentor everyone within their business, not just women, to explain the value of gender diversity in tech and address disenfranchisement."
Sue Milton, SheLeadsTech Ambassador and ISACA Evangelist
"The insurance and technology space in which we operate, have always been male dominated industries. While this is changing, it's nowhere near fast or far enough. To serve its customers effectively, a company must use the skills and talents of a diverse, inclusive range of employees to truly respond to the views and needs of its audience. IWD is a great reminder to us all to keep banging that drum."
Carrie Heath, Marketing Director, Europe and China, LexisNexis Risk Solutions, Insurance, UK and Ireland
"Sustainable Development Goals (SDGs) are in jeopardy due to global crises, with women and girls disproportionately impacted. Realising gender equality (SDG 5) will make a crucial contribution to progress across all goals. However, progress must be faster. At the current rate, it will take 286 years to eliminate discriminatory laws and close gaps in legal protection. We can't accept this. Collaboration and investment are now essential to course correct for people and planet."
Claire Benson, Founder & Director, SDG Changemakers
"As Managing Director of the Open Data Institute, I know that it is vital that we not only raise the visibility of women in tech, but that we design products and systems that recognise their existence. Part of what we do is to look at bias and inequality in the world of data and look to directly address that as a part of our work. The ODI has two very prominent male founders, but we are proud to be a place where women leaders can and do thrive."
Louise Burke, Managing Director, Open Data Institute
---
"International Women's Day is an important occasion that brings the challenges that women have weathered over the years, in terms of equality and personal rights, to the fore and to celebrate how they have, and still are, not only overcoming these challenges, but celebrating their successes. Considering it is less than 100 years since women gained the right to vote, we have come a long way. Diversity, equality, support and celebration are the words I frequently encounter when I interview women in the STEM industry, and it makes me proud to be part of step towards equality for all women everywhere."
Sheryl Miles, Editorial Assistant, Electronic Specifier
"It's incredible that we've got the stats – we know that gender equality isn't just right, it's good for business – yet the UK is going backwards and not forwards. The latest reports say it will take 300 years to create gender equality in the workplace if we continue at this pace. And this means that we need every decision we make as a leadership team to be conscious. From how we decide pay rises and promotions, to how we hire, the policies we put in place and how we show up to the industry. It's something that needs to be thought about every single day and why having significant representation at every level is vital."
Katie Lee, COO, Wavemaker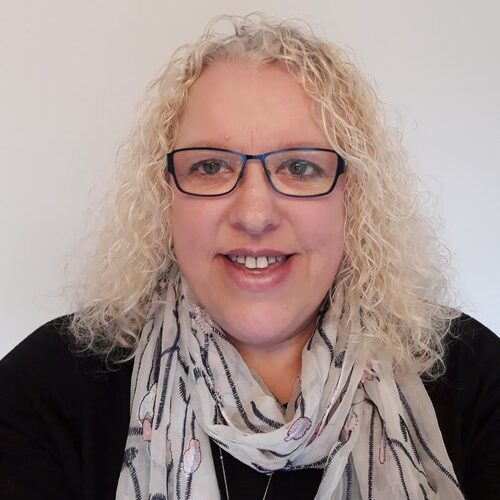 "Supporting each other and recognising the important role women play in business is vital to achieving gender equality. As the fastest growing demographic, women over 45 experiencing menopausal symptoms should be given the support they need. I know from personal experience that this is vital."
"I've led the way at Intercity for us to introduce a new Menopause Policy to support all women across the business, bringing equality to this important area."
Tracy Peddle, Executive Assistant, Intercity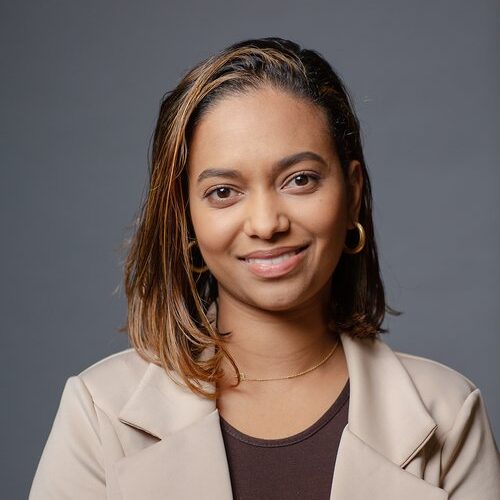 "Action not words. You can only embrace diversity and equity if real action is taken. Set objectives, and be measurable, accountable, and transparent. In developing our culture of inclusion at GBG, we are using a mentoring programme in our drive for change – providing underrepresented team members with greater access to opportunities and our exec team is also involved as mentors or as part of our reverse mentoring scheme – learning from others and becoming better allies."
Almarni Khan, Inclusion & Diversity Programme Manager, GBG
---
"IWD reminds us that in order to create great products for a world that's 50% women, we must be intentional about creating diverse teams. Diverse teams make better decisions, and it is important to consider intersectionality. We must challenge myths around Gender Equity and look at the data. I'm proud that by being intentional, Workhuman now has 50% female Directors of Engineering. To effect real change to Gender Equity, we need to focus on increasing the number of women in roles of influence."
Michelle McDaid, Senior Director of Engineering, Workhuman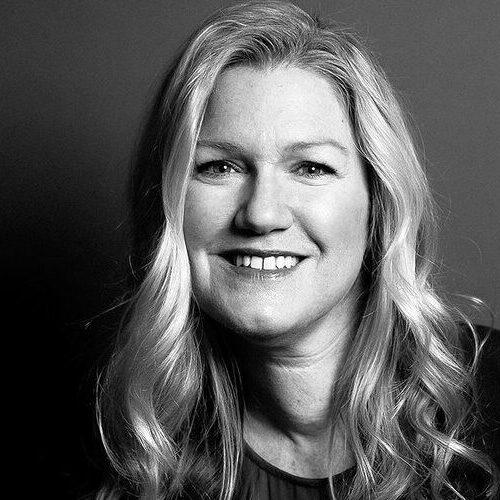 The tech industry, specifically cybersecurity, benefits in so many ways when we are intentional with diversity and inclusion. Not only does it increase the talent pool to help solve for the skills shortage, but it increases innovation and strengthens critical problem solving required for technical teams. While we still have a way to go to bridge the equality gap, I'm confident that we're on the right track and progressing overall as an industry."
Ellen Sundra, Chief Customer Officer, Forescout
"Technology jobs make up nearly half of the fastest growing roles in the UK*, but they continue to attract considerably more men than women. Whether it's in education, the workplace or socially, women and girls are consistently put off pursuing careers in tech. The continued growth of tech jobs brings a huge opportunity to level up the gender divide in the industry. Campaigns like "DigitALL" shine a light on the immediate need for women and girls have equal access to technology, and systemic change to inspire them to pursue digital education and skills."
Toni-Marie Bonsor, Tech Team Lead, Walr
"I am embracing diversity and equity by working to address the gender imbalance within the tech industry. Our Women in Tech Group is working with schools to encourage girls into tech careers and improving our workplace to support women.
"In my role, I am championing some of our incredible female talent coming through the business and I'm passionate about seeing the women at Intercity develop in their careers."
Christina Pendleton, Chief People Officer, Intercity
---
"Finding a mentor has shaped my career and now, I can be that person for other women or help them to find their perfect match. Whilst I'm contacted by many prospective mentees, it's harder to find female mentors. Regardless of how many exceptional and experienced women I know, it's clear there's more work to be done to instil confidence in women to see themselves as experts, which is what I hope the programme will help change."
Katie Simmonds, Managing Associate, Womble Bond Dickinson
"When it comes to breaking gender biases in the technology industry, Intercity's Women in Tech group has been hugely important to me, offering a safe space to share ideas, offer support and learn from each other's successes. It has taught me there is a place for female-identifying individuals within the industry, and the importance of supporting one another. After all, a problem shared is a problem halved!"
Faye Griffin, Marketing Assistant, Intercity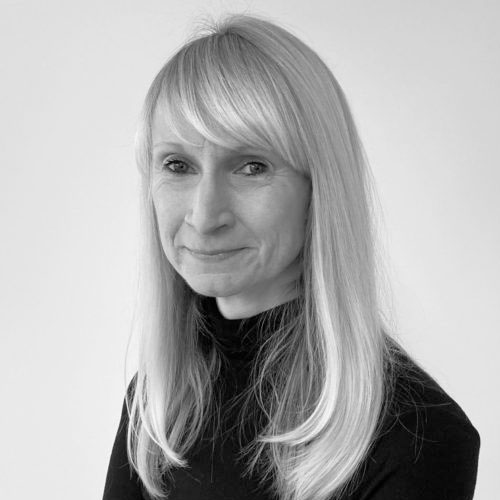 "As Director of Data and Tech Services at the ODI it's brilliant to see more women in data and tech than ever before, but there is still a way to go."
"At the ODI, we believe in a world where data works for everyone. That can only happen if there are diverse teams that represent society, tackling biases and ensuring everyone is included."
Lisa Allen, Director of Data and Tech Services, Open Data Institute
"The world of tech is so much bigger than I initially thought. There are so many different types of people and roles that bring it to life, from the constant innovation of engineers and developers, to sales and marketing teams raising awareness about the wonders of tech. There is more room than ever for women to access careers in tech, made possible by groups like Women in Tech breaking down gendered industry stereotypes."
Lauren Quilty, Content Creator, Intercity
---
"Demonstrating passion is key for anyone looking to land a career in tech – or in any other industry for that matter. However, it's a key differentiating feature for women who face additional challenges due to the gender imbalance in the industry. Often, women believe that they need a whole host of prerequisites to get into more technical jobs. But passion is just as important. If you exude passion, this shines through greater than any qualification or degree as ultimately people want to be alongside you for the journey."
Carol Howley, CMO, Exclaimer
"In the sphere of gender equality, Information Technology is one of the most progressive industries. Dialogue is respectful and egalitarian, with zero tolerance for inappropriate conduct. But female representation remains low. To my mind, the problem stems from how girls are educated. Traditionally, girls are not steered towards math and science – and frequently they perceive themselves as not being suited to working the long hours that are required in the industry."
Alina Moshkovich, Director of Platform Development, CyberProof
"To embrace diversity and equity in the tech space, we need to act as an industry as well as at a company level. We have to create transparency and educate women on opportunities to help fight prejudices and misconceptions that have arisen from having been a traditionally male-dominated world. As companies, we need to provide mentorship and encourage open discussions that lead to concrete policy changes in order to provide more flexibility and of course pay equality."
Veronika Missbichler, SVP Operations, Digital Wallets, PaySafe
"I believe the key to diversifying the tech industry is education. We need to collaborate and really showcase what opportunities are available, while highlighting the skills which can be transferred into a career in tech. Our priority right now is finding ways of educating people from the outset, whether that's through apprenticeship schemes or finding ways to integrate more tech focused subjects into the school curriculum."
Hayley Roberts, CEO and Founder, Distology
---
"The media industry has always been known as privileged and male-dominated. Whilst on the surface there have been significant steps forward with a large number of UK agencies now being led by women, it is clear in the data that representation at this level is not enough. When it comes to gender, I believe one of the most impactful things we can do as female leaders is encourage men to be aware of, and understand their privilege and use it to support and open up opportunities for women to be in the rooms and roles they deserve to be in. Importantly this isn't just about gender, it applies to those of us from white backgrounds advocating for people of colour, or those of us who are able-bodied advocating for our disabled colleagues. An understanding of intersectional privilege is key and that's something we are working hard on at Wavemaker, it's a journey and we need to get there faster."
Kelly Parker, CEO, Wavemaker UK
"As a woman in the tech industry there is so much more support available from women-based networks and social media groups that's available at any time. It is amazing to see the way this has evolved. Women are now actively encouraged to pursue careers in the tech industry, and while this hasn't always been the case, there has been a much-needed mindset shift."
"It's important to start early, teaching young girls about technology so they are comfortable with the idea of a career in this sector. This will encourage everyone – regardless of gender – to naturally pick a career in tech without it being stereotyped. There are numerous exciting opportunities out there, and to squash misconceptions, you don't have to be super techy or a programmer to work in the technology space – there are plenty of roles that are equally as important to the success of a tech company."
Katarina Brunnestom, Director of Product Operations, Celigo
"Succeeding in the field of data analysis is about having the skills and capabilities to perform to your maximum potential, regardless of your gender."
"After a decade working as cabin crew, I decided to reskill and joined Veolia as a data analyst apprentice and I am really enjoying developing my skills and making a difference to the planet."
"This year's theme of DigitALL has really resonated with me because data analysis is perceived as a male-dominated industry, but I feel like I am making a big difference by showing people that the data sector is open to everyone. I hope I can encourage more women to make the leap into the digital arena."
Mei-Len Vorkel, Data Analyst Apprentice, Veolia
"The conversation around women in tech has definitely progressed during my career but, undoubtedly, there is always more to do. It's important for women – and men – to champion women who are interested in technology, or are already working in the field. International Women's Day provides a point of reflection, while shining a spotlight on the challenges faced. I've been fortunate to have fantastic mentors, both male and female, who've supported me throughout my career, and I am focused on doing the same for emerging talent. This year's theme is equity, and I believe we need greater encouragement for girls in STEM at the early school stage. Doing so might encourage girls to pursue careers in technology later in life. Let's de-stigmatise women in STEM and teach all children that technology is for everyone. The sooner we turn the tide on getting more women interested in tech professions, the sooner we will have more diverse representation at the C-suite and board level."
Jen Catto, CMO, Travelport
---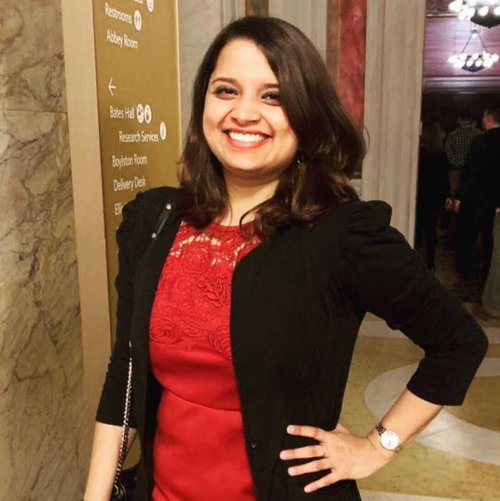 "It's vital for companies to hire people that are considered marginalised in society – it leads to an enriched talent pool and can increase revenues as diverse people understand nuances in markets and can solve complex problems in innovative ways. Great companies like iRobot not only acknowledge and respect diversity, but they also actively encourage it to create safe spaces for personal and professional growth for employees who believe in challenging the way things are being done."
Prajakta Dhamorikar, Senior Product Manager, iRobot
"As Marketing Manager at Great State, I can inspire and influence the narrative that we put out into the world as an agency. It's empowering for the women in our team to spotlight their own stories, opinions and expertise in the content that we publish. This isn't just to celebrate the outstanding work that the women at Great State already do, but also to show other women that the tech industry is inclusive, supportive and can offer excellent career opportunities."
India Hicks, Marketing Manager, Great State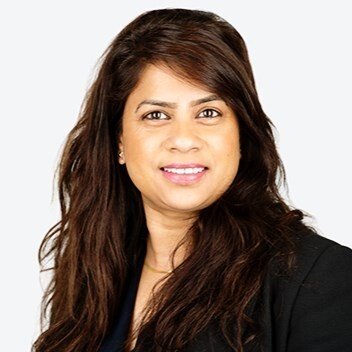 "The tech industry in particular is tapping into the bracket of women re-entering the workforce after time out, whether post-maternity, sabbatical or caring for relatives. There are growing numbers of women with huge skill sets wanting to earn, and use knowledge and experience built up through their careers. Tech as an industry is an attractive option for these candidates as it is at the forefront of flexible working policies."
Alaska May, Chief People Officer, Open Systems
"It should be our first prerogative to support women in pursuing a career in tech. A diverse team is crucial to providing a mix of experience and opinions that can improve the quality of work for clients and retain and attract talent. However, we have to break habits and the stigma that prevents women from entering the industry in the first place. This starts with the women already in those positions, who can show future generations the way."
Nina Helme, Project & Studio Manager, A Digital
---
"Telecoms has a gender imbalance, making young girls feel it is not a viable career pathway. Among other initiatives, the goal of VX Fiber is to get young people involved from the beginning and show them what a rewarding career fibre can offer them. In my experience, I would have appreciated more balanced career support at an earlier age. I will work to ensure future generations have this opportunity."
Sarah Grange, Head of Deployment, VX Fiber
"Pay parity, while essential, is only one small part of the puzzle. Developing a culture of inclusion in the tech industry is a multi-stage process. This starts with businesses working together with the education system to encourage more women into STEM courses. However, it doesn't stop there. Businesses should rework recruitment practices to remove unconscious bias and past this, they need to support women in "moments of truth" as back into the workplace post-maternity leave or career break to ensure more talented women reach senior positions."
Arancha Torres González, Chief Human Resources Officer, Southern and Central Europe, Capgemini
"Women are clearly still outnumbered in the cyber industry. Traditionally seen as a male-dominated sphere, that shouldn't necessarily be the case. Greater diversity would be beneficial for everyone; bringing IT and non-technical experts together to contribute to stronger, more persistent and sophisticated final products and solutions, enable better business development, and counter talent shortages. In order to address this imbalance, girls should be encouraged to engage with STEM subjects and technology from a young age."
Kristiina Omri, Director of Special Programs, CybExer Technologies