If you're looking for a new opportunity, your CV is the key to success.
It might have been years or just a few months since your last update, but going over it and ensuring it contains the right details for the role you're applying for is crucial.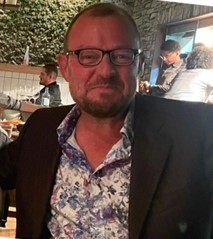 The team at MRL have seen countless CVs, some exceptional, others not so much. So, today, David Stone, Chief Executive of MRL Consulting Group, is sharing his top tips for updating your CV inclusions. These tips apply across numerous industries but are particularly important when sending your CV to a Wireless Communications recruiter!
WHAT TO INCLUDE ON YOUR CV FOR A TECH ROLE
The purpose of a CV is to showcase how well-suited you are to the role you're applying for, as well as your competency. The following are inclusions that clearly demonstrate your capabilities and are sought after by most recruiters.
1. CONTACT INFORMATION
This one is simple – ensure your CV starts with clear and essential contact details. If your CV aligns perfectly with the job, the employer should locate your information swiftly.
At the top, centre, or just to the left or right, include your name, current job title, and contact info. In today's digital age, you can omit your location, as well as the classic 'CV' or 'Curriculum Vitae' at the top. We recommend using your full name as the main title and linking to your LinkedIn profile, given its modern relevance.
2. PERSONAL STATEMENT
Your personal statement is pivotal in your CV. It's the first impression and your chance to stand out. Keep it concise and tailored for each job application. Include a brief introduction about yourself, avoiding overused buzzwords. Highlight the skills and qualities you bring to the specific role and share your motivation for applying. Your personal statement is also a good space to share your soft skills.
3. CORE SKILLS/COMPETENCIES
List your core skills and competencies – the areas where you excel at work. Use bullet points to make this information easily digestible. Highlight your expertise in up to six areas to provide a snapshot of your abilities.
4. EMPLOYMENT HISTORY
Your work history is the heart of your CV. Present it effectively by starting with your most recent job. Include employment dates, job title, company name and a brief company summary. Add a concise role summary and focus on quantifiable achievements rather than buzzwords. Use bullet points to outline key responsibilities, achievements, and projects that showcase your excellence in the role.
5.  EDUCATION/QUALIFICATIONS
Place your educational background at the bottom of your CV. Keep it concise, especially if you've been out of education for over five years. Mention the institution name, subject, and qualifications, and include any relevant training or development certificates. By incorporating these five elements into your CV, you'll be one step closer to securing an interview for that Wireless Communications role!